UT Web Browser & RSS Feeds Released
We are extremely pleased to announce that the UT Web Browser and location-based RSS Feeds are now available for people to explore content created on the system during the trials. We'll be adding further content to the system over the coming months to demonstrate a range of possible uses of public authoring. We are also hoping to run further trials in 2005.
Due to copyright restrictions (on our use of Ordnance Survey map data) users of the Web Browser will have to request a username and password.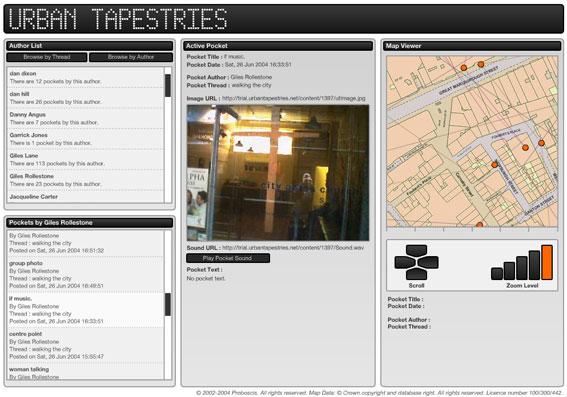 Posted by Giles Lane at October 12, 2004 01:15 AM