Social Tapestries Creative Lab
Last Thursday Proboscis organised a one day Creative Lab at the London School of Economics exploring the theme of 'public authoring and civil society'. The Lab brought together participants from range of organisations, including (among others) Citizens Online, Community Development Foundation, Learning & Skills Council, Ordnance Survey and the University of Cambridge.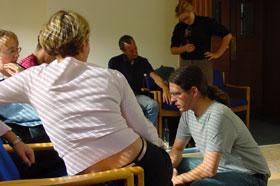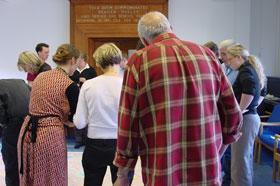 During the morning we brainstormed uses and scenarios for knowledge mapping in civil society. In the afternoon we bodystormed some of these ideas within the context of education, community arts, housing & local government interactions.
We'll be documenting the outcomes of the day over the next 2 weeks and producing an eBook to summarise the issues, ideas and scenarios arising from the day. We'll use this to help guide the development of future collaborations and experiments withing the Social Tapestries research programme.
Posted by Giles Lane at September 28, 2004 07:25 PM