UT Web Browser nearing completion
The web browser for Urban Tapestries is nearing completion and we should be able to allow access within a few weeks. For copyright reasons users will have to register to use it. Meanwhile here's a sneak preview of the interface: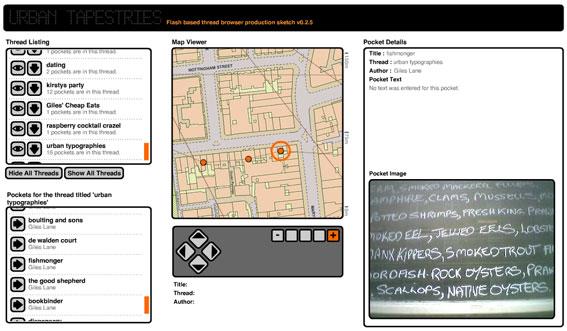 The UT Web Browser has been programmed by Michael Golembewski.
Posted by Giles Lane at September 26, 2004 09:52 PM