isea2004 Helsinki site visit
John and I visited Helsinki to discuss specifications and possibilities for running a special Urban Tapestries as part of isea2004. Our aim was to explore the city and set up some dialogues to inspire the user scenarios we'll be designing as part of the experience.
Our hosts – Tapio, Hanna, Minna and Amanda – were wonderful and introduced us to some great aspects of the city, some of its exciting inhabitants, as well as the culinary delights! We returned armed with stunning treats and notebooks full of ideas for creating an Urban Tapestry that should be able to get at the nub of the city.
We also visited Nokia Research Centre (courtesy of Matt Jones) to present UT and discover more about Nokia's mupe project.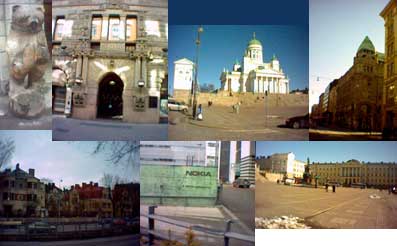 Posted by Giles Lane at March 28, 2004 11:33 PM